Date and Time:5 August 2014 - 13:21 -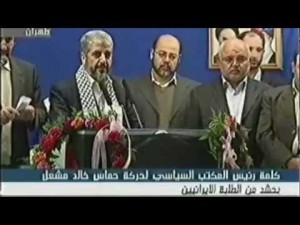 The Palestinian resistance movement Hamas has thanked Iran for hosting an international meeting on the situation in Gaza, which has been witnessing fatal Israeli raids over the past month.
Mushir al-Masri, a Hamas spokesman, welcomed the emergency meeting of the Non-Aligned Movement (NAM) Ministerial Committee on Palestine hosted in the Iranian capital, Tehran, on Monday.
He also praised Iran's efforts to help end the Israeli attacks on Gaza, IRNA reported.
The Hamas official further described the one-day event as a positive step toward supporting the Palestinian nation and resistance in the face of the Tel Aviv regime's atrocities.
He emphasized the need for piling more diplomatic pressure on Israel to further isolate it, saying such a measure would put an end to Tel Aviv's acts of aggression and strengthen anti-Israel resistance among the Palestinian people.
The Hamas official further slammed the Israeli regime for violating previous temporary truce agreements and said such behavior revealed the true face of the Zionist enemy.
The Israeli military aggression has taken the lives of more than 1,860 Palestinians, mostly civilians, and wounded over 9,500 others in Gaza since July 8.
Hamas and Israel have agreed to a 72-hour truce that took effect at 8:00 a.m. local time (0500 GMT) on Tuesday.
Check out this link showing Islamic Jihad thanking Iran and Hezbollah for supporting the resistance: