International War on Terror

With the actions the U.S. and its allies are taking internationally, it has become very obvious that the so-called "war on terror" is actually a war against Al-Islam. Muslim countries are being attacked under false pretense and for peacefully pursuing exploration of resources in creation that the Creator has made freely available for ALL human beings.  The threat of war looms over many Muslim countries. Along with that, individual rights and freedoms of Muslims are being trampled on and many innocent Muslims are being imprisoned and tortured justified by the trumped up charge of being "terrorists".  The plans for deliberate war against Muslims are not secret. They are carefully laid out in open strategic documents developed in the US and Israel .  This section will present articles dealing with the wars fought against Muslims in Iraq , Afghanistan , Iran , Sudan , Somalia , Chechnya , Kashmir and other places. It will also feature articles exposing the persecutions and injustices faced by Muslims in western lands.
Maisoon  ميسون
=========================================================
"The "civilized" have created the wretched, quite coldly and deliberately, and do not intend to change the status quo; are responsible for their slaughter and enslavement; rain down bombs on defenseless children whenever and wherever they decide that their "vital interests" are menaced, and think nothing of torturing a man to death; these people are not to be taken seriously when they speak of the "sanctity" of human life, or the conscience of civilized world." -  James Baldwin
=============================================================
http://www.intifada-palestine.com
http://www.palestine-info.co.uk  
http://occupiedpalestine.wordpress.com
http://uprootedpalestinians.blogspot.com
http://alethonews.wordpress.com
http://theuglytruth.wordpress.com
http://www.ascertainthetruth.com                     
PLEASE NEVER FORGET WHAT THESE SATANISTS ARE DOING TO PALESTINIANS,SYRIANS, IRAQIS, YEMENIS and to OTHER ARAB ABD MUSLIM NATIONS ALL UNDER THEIR BLOOD STAINED CLOAK OF WAR ON[OF] TERROR. This is the JEWISH WAR against Islam and the Arab World and yes indeed shamefully includes complicity from Traitors within who have sold their weak greedy souls to The Devil.
'You are like your father, the Devil' and  'A Brood Of Vipers' [Jesus Christ, pbuh]
Read more: NEWS DIGEST:  ISIS Wing in Yemen Threatens Houthis
maisoon
======================================
"What is masquerading as government is a crime syndicate with a flag. The US Government is an instrument of organized crime." - Nikki Alexander
=========================
"When dictatorship is a fact, revolution becomes a right." - Victor Hugo
=============================================
Britain's Cameron Government Under the Helm of the Conservative Friends of Israel
Conservative Friends of Israel, abbreviated to CFI, is a British parliamentary group affiliated to the Conservative Party, which is dedicated to strengthening business, cultural and political ties between the United Kingdom and Israel. CFI is an unincorporated association.
Agents of both Mossad and CIA contractors are being held on suspicion of aiding ISIS militants.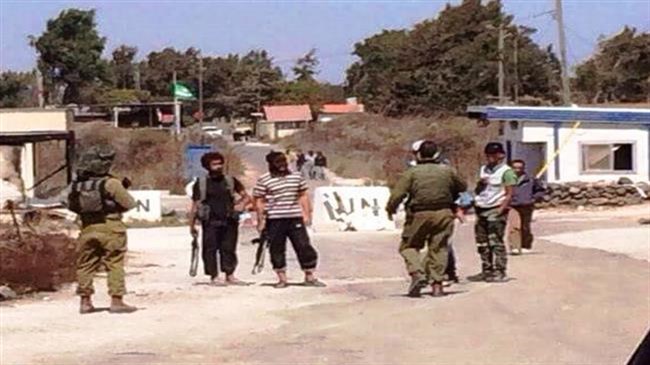 Exclusive:
 As the Obama administration is rushing to complete a nuclear agreement with Iran and reduce regional tensions, the Israeli media is reporting on a deal with Saudi Arabia to let Israeli warplanes transit Saudi airspace en route to bombing Iran, reports Robert Parry.
According to an Israeli media report, Saudi Arabia has agreed to let Israeli warplanes fly over Saudi territory to save fuel while attacking Iranian nuclear sites, the latest indication of how the two former enemies have developed a behind-the-scenes alliance that is reshaping geopolitics in the Middle East.
"The Saudi authorities are completely coordinated with Israel on all matters related to Iran," a European official in Brussels told Israel's Channel 2 in a report broadcast on Tuesday and described in other Israeli media outlets.