International War on Terror

With the actions the U.S. and its allies are taking internationally, it has become very obvious that the so-called "war on terror" is actually a war against Al-Islam. Muslim countries are being attacked under false pretense and for peacefully pursuing exploration of resources in creation that the Creator has made freely available for ALL human beings.  The threat of war looms over many Muslim countries. Along with that, individual rights and freedoms of Muslims are being trampled on and many innocent Muslims are being imprisoned and tortured justified by the trumped up charge of being "terrorists".  The plans for deliberate war against Muslims are not secret. They are carefully laid out in open strategic documents developed in the US and Israel .  This section will present articles dealing with the wars fought against Muslims in Iraq , Afghanistan , Iran , Sudan , Somalia , Chechnya , Kashmir and other places. It will also feature articles exposing the persecutions and injustices faced by Muslims in western lands.
maisoon
======================================
"What is masquerading as government is a crime syndicate with a flag. The US Government is an instrument of organized crime." - Nikki Alexander
=========================
"When dictatorship is a fact, revolution becomes a right." - Victor Hugo
=============================================
Britain's Cameron Government Under the Helm of the Conservative Friends of Israel
Conservative Friends of Israel, abbreviated to CFI, is a British parliamentary group affiliated to the Conservative Party, which is dedicated to strengthening business, cultural and political ties between the United Kingdom and Israel. CFI is an unincorporated association.
Agents of both Mossad and CIA contractors are being held on suspicion of aiding ISIS militants.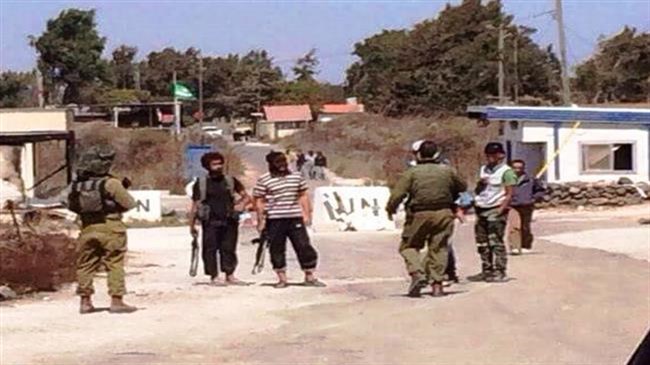 Exclusive:
 As the Obama administration is rushing to complete a nuclear agreement with Iran and reduce regional tensions, the Israeli media is reporting on a deal with Saudi Arabia to let Israeli warplanes transit Saudi airspace en route to bombing Iran, reports Robert Parry.
According to an Israeli media report, Saudi Arabia has agreed to let Israeli warplanes fly over Saudi territory to save fuel while attacking Iranian nuclear sites, the latest indication of how the two former enemies have developed a behind-the-scenes alliance that is reshaping geopolitics in the Middle East.
"The Saudi authorities are completely coordinated with Israel on all matters related to Iran," a European official in Brussels told Israel's Channel 2 in a report broadcast on Tuesday and described in other Israeli media outlets.
"Tehran-Damascus-Beirut arc is the greatest danger," says outgoing Israeli envoy to US Michael Oren.
Did Money Seal Israeli-Saudi Alliance?
Special Report: The odd-couple relationship between Saudi Arabia and Israel may have been sealed with more than a mutual desire to kiss-off Iran. According to an intelligence source, there was a dowry involved, too, with the Saudis reportedly giving Israel some $16 billion, writes Robert Parry.
For more than half a century, Saudi Arabia has tried to use its vast oil wealth to build a lobby in the United States that could rival the imposing Israel Lobby. At top dollar, the Saudis hired law firms and PR specialists – and exploited personal connections to powerful families like the Bushes – but the Saudis never could build the kind of grassroots political organization that has given Israel and its American backers such extraordinary clout.
Indeed, Americans who did take Saudi money – including academic institutions and non-governmental organizations – were often pilloried as tools of the Arabs, with the Israel Lobby and its propagandists raising the political cost of accepting Saudi largesse so high that many people and institutions shied away.