Warning
: "continue" targeting switch is equivalent to "break". Did you mean to use "continue 2"? in
/home/lybs0cinwsl2/public_html/att/templates/att2017a/functions.php
on line
199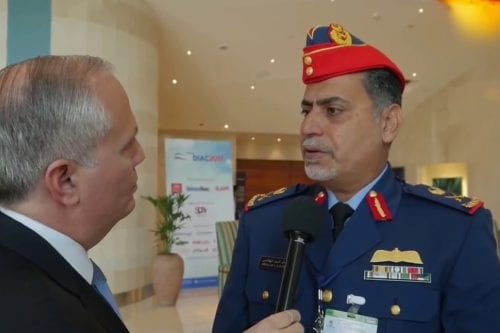 https://www.youtube.com/watch?time_continue=9&v=H_71D3UXntE
The UAE and Israel are like brothers, said one of Abu Dhabi's senior military general.
During an interview with an American news agency Defence & Aerospace Report, Staff Major General, Pilot Abdullah Al-Hashmi, answered questions about UAE military capability.
Al-Hashmi said that that US should have no concerns about arming the UAE because the Emirates seeks to become not just an ally but "the strategic ally" of the US. Relations between the two countries is a "win-win situation …. because when you build the UAE capability you are building the USA capability," he explained
Later in the interview, Al-Hashmi was asked if increasing UAE military capability was a threat to Israel is any way. The General implied that the two countries are like brothers and that the USA was like the "older brother" who can oversee any differences the two countries may have.
"If there is a solution between Israel and Arab, or Palestine, it's going to be done on the table because I don't think we are a threat to Israel nor we think Israel is a threat on UAE."
He continued to explain: "Because we understand that like we are allies of the United State, Israel is an ally of the United States and we have like a big brother."
https://www.middleeastmonitor.com/20171117-uae-and-israel-are-like-brothers-says-senior-general/